Posted by Jeff Coulter on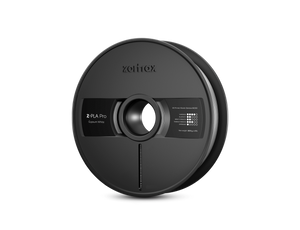 Using Z-PLA Pro? If you have plans to use the Z-PLA Pro material, please note the followiing advisory: Special Note for Printing with Z-PLA Pro: Zortrax recommends using a separate hotend that will be solely dedicated for printing with Z-PLA Pro. The hotend should be new and not used with other materials. It is also important to check the upper extruder fan for proper functioning. If the fan does not work correctly, replace it before starting to print with Z-PLA Pro. Get your V2 Hotend here. Get your V3 Hotend here. Get your Z-PLA Pro material here.
Posted by Jeff Coulter on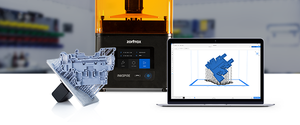 Z-Suite 2.7.4 is here! Z-Suite 2.7.4 is here! "We're proud to inform you that the latest Z-SUITE release is available for download and comes with a number of new features." Get it here! [get your machine's Serial Number ready - you are going to need it]
Tags:

3D Design, Z-ABS, Z-ABS Filament, Z-ESD, Z-GLASS, Z-HIPS, Z-PCABS, Z-PETG, Z-PLA, Z-ULTRAT, Z-UltraT Plus, Zortrax, Zortrax 3D printers, Zortrax Apoller, Zortrax DSS System, Zortrax filament, Zortrax Inkspire, Zortrax Inventure, Zortrax M200, Zortrax M200 Plus, Zortrax M300, Zortrax Z-ABS, Zortrax Z-ABS 3D printer filament
Posted by John Marello on
Profound 3D now has the filament available for your Zortrax Inventure 3D printer! The Zortrax Inventure is a professional dual-extrusion 3D printer that can print a wide range of quality 3D filaments. You can explore the benefits of each of these filament types on the P3D website: Z-PETG, Z-PLA, Z-UltraT Plus, Z-SemiFlex, Z-Support and Z-Support Plus. These products are in stock for immediate shipment.