Posted by John Marello on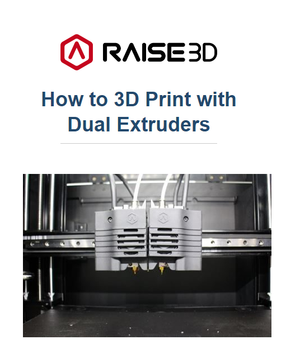 Raise3D - How to 3D Print with Dual Extruders A 3D printer with dual extruders is called a dual extruder 3D printer. The extruders of a dual extruder 3D printer are either independent or dependent. Independent dual extruders, also known as IDEX, will be able to separate from one another and work independently during a print job. IDEX also makes it possible for one extruder to remain motionless, and off to the side while the second extruder creates a 3D printed part.  There are several steps to consider in the process of 3D printing when using a dual extruder 3D printer....
Posted by Jeff Coulter on
The *NEW* Raise3D E2 Coming SOON! The New Raise3D E2 will soon be here. Contact us TODAY to reserve one! See it here! Subscribe to our channel.