News — doctors
Posted by John Marello on
Thanks to our friend Jon DeGaetano, we learned about the 3D printable Montana Masks. The mask is a high efficiency filtration mask that can be fitted to the provider's face and sanitized between uses. If you would like to help your local healthcare providers by providing masks, visit makethemasks.com for files and more information.
Posted by John Marello on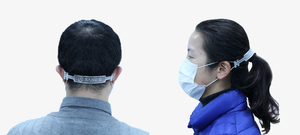 3D printing is showing itself to be very useful to medical personnel fighting the virus. Recently, Raise3D received an urgent request from nearby hospitals for Mask Wearing Connectors. These are printed from flexible TPU and designed to reduce pressure on the ears which allows medical personnel to keep their masks on for longer while limiting adjustments and face touching. If you feel that you can be of help to your local healthcare workers, you can download the files at https://www.thingiverse.com/thing:4244874 STAY HEALTHY!!