News — investment casting
Posted by John Marello on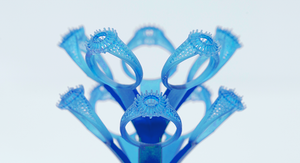 Zortrax has introduced BlueCast Original, BlueCast X5, and BlueCast X10 – three castable resins optimized for Zortrax Inkspire UV LCD 3D printer. UV LCD resin 3D printers are particularly useful tools for investment casting of jewelry. Traditionally, jewelers carved or shaped investment patterns out of wax. A resin 3D printer working with a quality castable resin can streamline and automate this process by printing investment patterns out of castable resins designed to have properties nearly identical to wax. To learn more about these new resins, visit the Zortrax Blog at https://zortrax.com/blog/castable-jewelry-resins/ For more information and pricing on the Zortrax products,...
Posted by John Marello on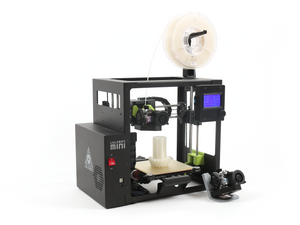 Save time and money by 3D printing positives and patterns for metal casting. This LulzBot Precision Metal Cast Bundled Solution for Business includes: The LulzBot Mini 2 3D Printer -The LulzBot Mini 2 is a versatile, high performance desktop 3D printer that ships calibrated and ready to print positives and patterns for metal casting with dimensions up to 160 x 160 x 180 mm. LulzBot SL Tool Head (0.25mm nozzle) - This genuine E3D Titan Aero Extruder/Hot End with a 0.25 millimeter nozzle enables 3D printing at resolutions as low as 50 microns, providing the level of quality and detail...