News — castable resin
Posted by John Marello on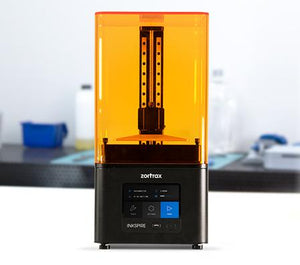 Zortrax Inkspire Resin UV LCD Desktop 3D Printer Key features: ** Zortrax's UV LCD Technology - UV LCD resin 3D printing is up to 8x faster and 9x more precise than SLA 3D printing ** Extreme Precision and Detail - Inkspire's 50 x 50 micron pixel size (XY) and 25 micron minimal layer height means that you can produce 3D printed models with amazing detail, and layers so fine they can't be detected by the naked eye Whether it is for dental applications, castable jewelry designs, prototype 3D printing and more, the Zortrax Inspire can deliver the needed results. Learn...
Posted by John Marello on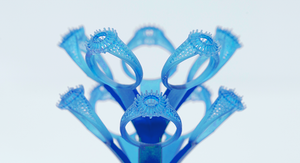 Zortrax has introduced BlueCast Original, BlueCast X5, and BlueCast X10 – three castable resins optimized for Zortrax Inkspire UV LCD 3D printer. UV LCD resin 3D printers are particularly useful tools for investment casting of jewelry. Traditionally, jewelers carved or shaped investment patterns out of wax. A resin 3D printer working with a quality castable resin can streamline and automate this process by printing investment patterns out of castable resins designed to have properties nearly identical to wax. To learn more about these new resins, visit the Zortrax Blog at https://zortrax.com/blog/castable-jewelry-resins/ For more information and pricing on the Zortrax products,...