News — Customer Review
Posted by John Marello on
🌟 🌟 🌟 🌟 🌟 5 star review from CC Clarke: Supermodel-Grade 3D Printer: Beautiful But FickleOne of our Raise3D (Pro2 Plus) 3D printers at work sat neglected, gathering dust in an upstairs corner. No one was able or willing to fix it and it seemed like a waste to let it sit there. I hit the web, read the manual and rolled up my sleeves. The problems were minor, (broken flex coupler, flaky heater rod and the hot end Z offset was incorrect.) Once I got some time using it, I was tasked with getting it to print ESD filament. For best results, use filament...
Posted by John Marello on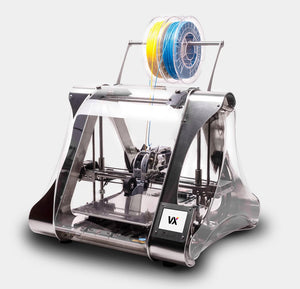 Read what our customers are saying about the ZMorph VX 3D printer: Ryan at Blink left the following 5 star review for the product ZMorph VX Printing Set - Open Box: "Love our ZMorph VX We purchased the ZMorph VX as we wanted to get started prototyping on a small scale and wanted to have the option to 3D print, laser cut and engrave and cut with CNC. Our office isnt huge, so being able to get started in each area with only 1 device, was a big benefit to us. We use the 3D printer and laser the most,...
Posted by John Marello on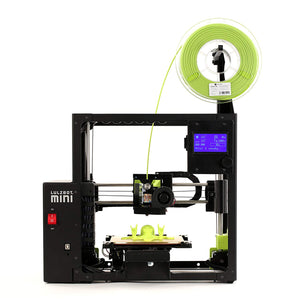 Customer Review Will 5.0 out of 5 stars   Love this printer! "Best 3D printer I have used, easiest setup, and nice clean prints right out of the box. If you are on the fence about spending the money, and are considering others in this price range go with the LulzBot Mini 2." To read the entire Customer Review, click HERE To Learn more about the LulzBot Mini 2 Desktop 3D printer, go to our website at https://bit.ly/2y4ONFL