Posted by Jeff Coulter on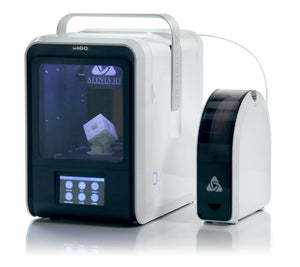 BARGAIN ALERT! Open box Afinia H400 BARGAIN! Get it now - freshly tested - ready to ship. Get it HERE!
Tags:

3D printer sales, 3D Printers, 3d printing, ABS, Afinia, Afinia 3D, Afinia H400, H400, Open Box Sale, PLA, PLA Filament
Posted by John Marello on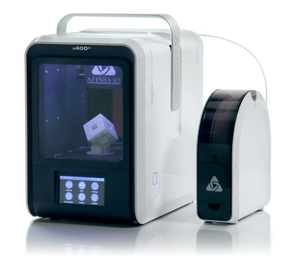 New H400+ 3D Printer $749 The Afinia H400+ is a more advanced  3D Printer than the H400 with improved hardware and software. New and Improved Features An Ethernet socket allows you to connect your printer to a wired Local Area Network for maximum security Print Queue – Allows multiple users to send print jobs from different devices to the same printer via USB/ Wi-Fi/ LAN An updated 4.3 inch LCD Touchscreen with more features and functionality, plus the ability to upgrade with future software updates HEPA and Activated Carbon Filter – 3D printing certain materials such as ABS can generate...